KITSENSE is a powerful, user-friendly app that connects your critical kitchen and wine appliances using our wireless sensors for 24/7 temperature and humidity monitoring and protection. You can manage all your appliances from any location and get notified in real time whenever there is any deviation from preset control parameters.
In short, KITSENSE allows you to:
Enhance food safety and provide better food quality
Reduce manual cost and errors
Increase productivity and reliability
Protect your critical assets (e.g. food ingredient, wine and cigar, etc.) from spoilage
Track and manage your appliance performance anytime and anywhere through mobile app and web platform
With our advanced technology, professional customer services and maintenance teams, KITSENSE brings comprehensive one-stop solutions and opens a new era in the Food and Beverage Industry.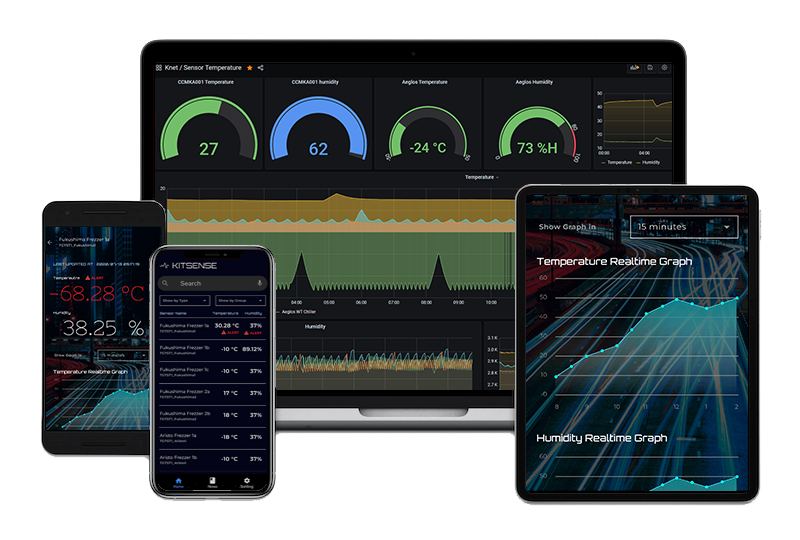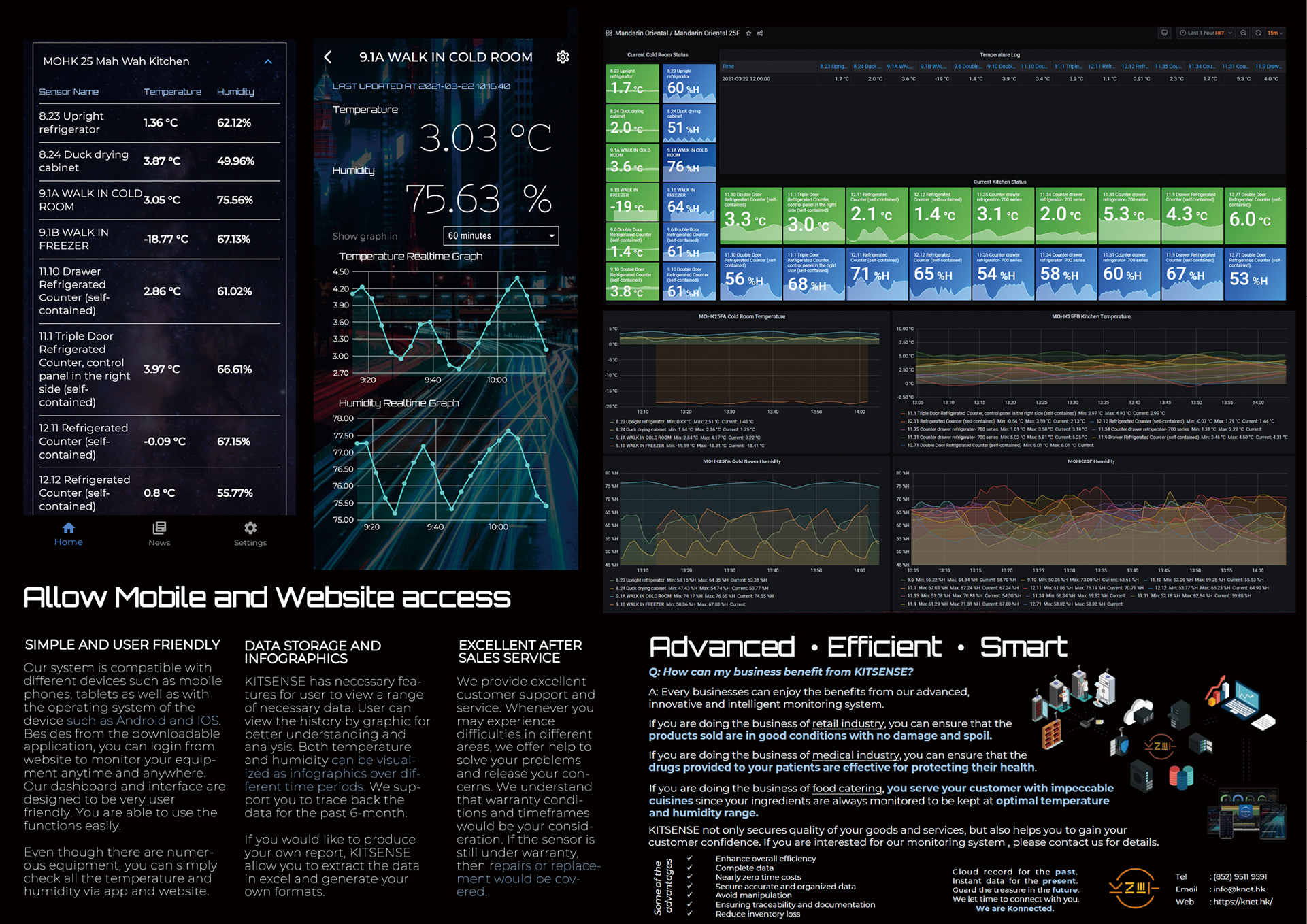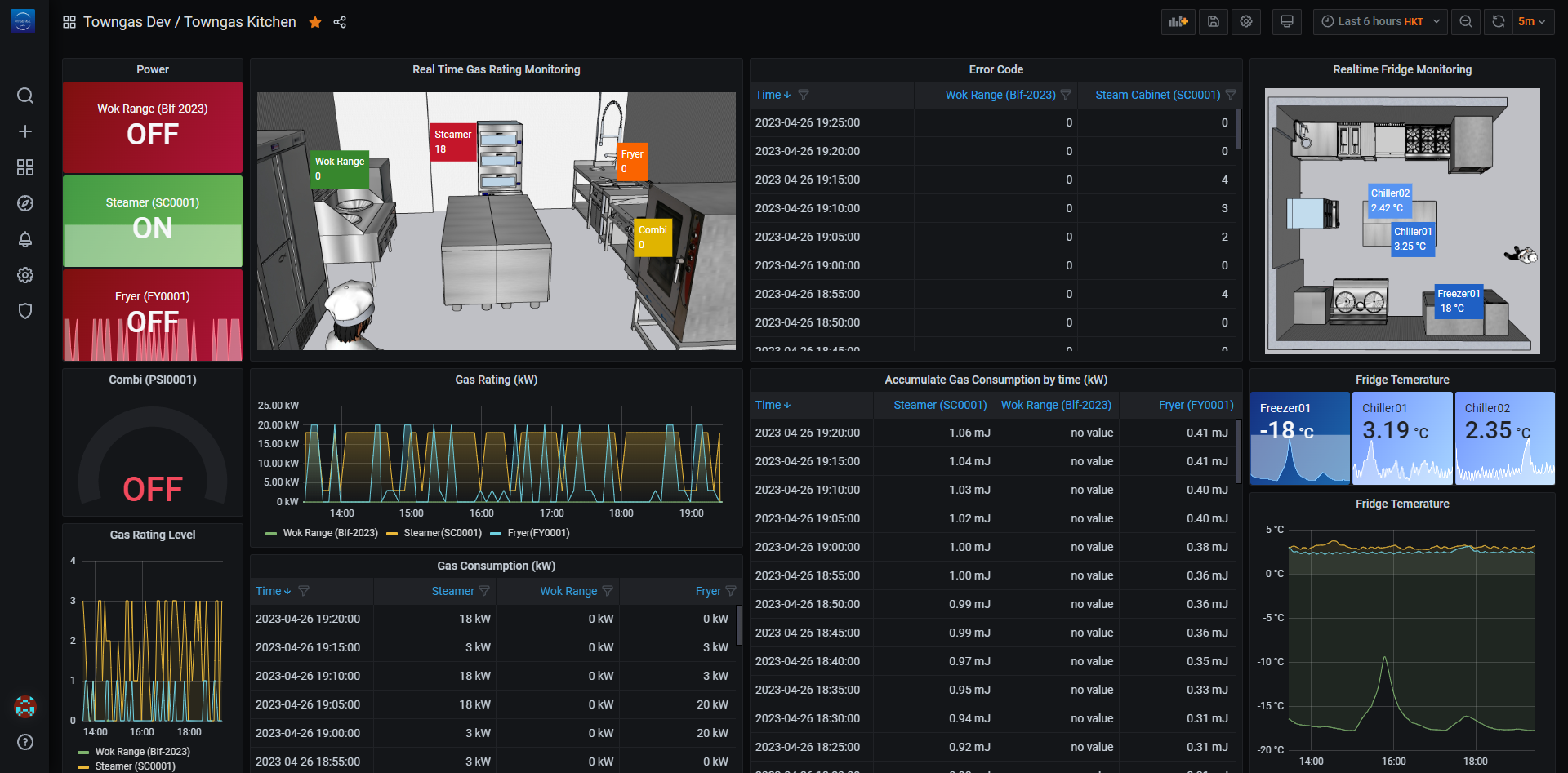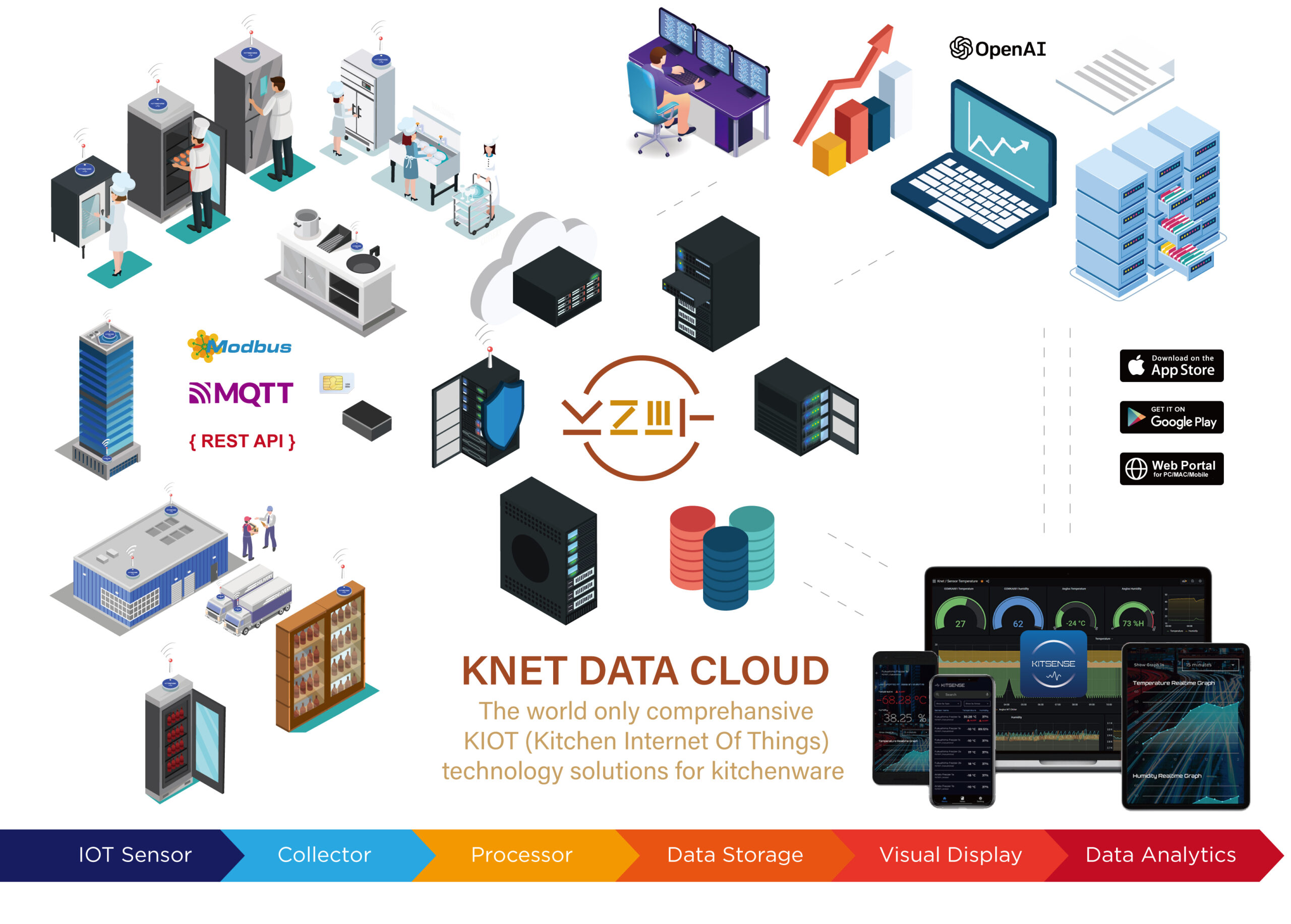 Your yearly subscription with KitSense will provide top-notch hardware, software and technical support services for reliable performance across the board within service period:
A low-power, secure hub and up to 5 units of robust wireless sensors
A sim card USB router with a  prepaid 4GLTE data sim card / WIFI or LAN line with 1 IP address
Real-time temperature, humidity collections in every single minute for remote and instant data reporting
Historical data storage in our secure database that last for 6 months for download and reviews
Infographics and data reports for temperature, humidity and alerts records
Active alert via various channels (in-app push notification, email, telegram, sms) for abnormality
Assest data and alert report
Technical updates and bugs fix
Instant alert-call-repair interaction with KitFit App (Please contact our customer service for the beta test availability)
Our wireless temperature and humidity sensors supplied by RuuviTag, which is a highly sensitive open-source sensor node, using latest technology as our part of monitoring system.
Technical Specifications
Nordic Semiconductor nRF52832 System-on-Chip
STMicroelectronics LIS2DH12 accelerometer
Bosch BME 280 temperature + relative air humidity + air pressure sensor
NFC™-A tag antenna
1000mAh CR2477 battery
Temperature range: -20ºC to +70ºC (max -40ºC to +85ºC)
Long range radio antenna
To find out more about our sensor detail, please visit here.